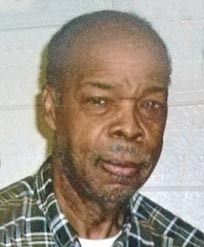 Willie Character
Beacon of Light Award 2020
Nice guys don't always finish last. Willie Character, one of the nicest guys in the history of Waycross, is living proof of that. The lifelong music teacher and community civic servant who has banked a long line of good deeds is honored with the annual Rev. F.J. Beverly Beacon of Light Award.
A whole generation of local school children became acquainted with the personable Willie Character after he arrived in the 1960s as a music teacher for the elementary school grades. He would visit each school once or twice a week to teach music to the city's grammar school kids. After some years, he then taught at the junior high or middle school level, and then wound up teaching music at the new Waycross College when it opened. His supply of teaching awards and honors is quite ample. "People have been very kind," he humbly said.
Mr. Character has always found time to lend a hand where needed throughout the community and he has been often called upon to serve. Other projects he initiated himself. As gifted a musician as there is, he is only too happy to share his talents, especially on piano. He might be found playing at nursing homes, for chamber of commerce events, at the Waycross Police Department's Senior Safety Day, and other similar functions. Once, when called upon to supply a musical interlude at the annual Morris Jacobson Brotherhood Award program 20 years ago, Mr. Character turned in a virtuoso performance. Then he was shocked and humbled 30 minutes later when he was called to the fore to accept the Brotherhood Award.
A local museum, the Okefenokee Heritage Center, owes much of its reputation to the contributions of Mr. Character. Among the exhibitions and permanent displays that he has either led or contributed his sizable efforts to include the "From These Roots" project which chronicles the history of the black community in Waycross and Ware County from its beginnings. Another is the resurrection of an African-American cemetery, Red Hill Cemetery, which had fairly been overtaken and its presence all but erased by the ravages of time and Mother Nature.
"A little while longer and no one would have been able to see that it had been there without an archeological mission," said a spokesman for the Heritage Center's board. "Mr. Character was devoted to that cause. The project to rescue it is still ongoing, and the Heritage Center has recently accepted the deed from the city."
Red Hill is not the only black cemetery that would have been forgotten without Character's diligence. "One of the things I've been most proud of is researching where black cemeteries were through the years located in our area," he said. "I went around to all of them that I could find and took photos and made notes. There are 13 of them in all. I really enjoyed working on that the most of all, I believe."
The 80-year-old civic servant served for years on the Georgia Music Hall of Fame Committee and on the Georgia Music Festival Committee that annually honors outstanding Georgia musicians. He joined efforts with others including Bill McIntosh and the late Harold Smith to research the history of the City Auditorium here, chronicling the "big music" names that have played the venue, acts like Elvis, James Brown, Louis Armstrong, and many others.
He is most at home volunteering with young folks and creating smiles. He and his wife Dorothy have been active volunteers in the local school systems through the years and have served dutifully at their own church and many others. Together they played a key role in establishing the Center High School museum.