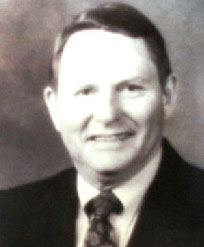 Tommy Guillebeau
Inducted 2001
Few would argue that Lincoln County High School is not the premier football program in class A over the last 50 years. Tommy may have begun that dynasty when he played there in the 1950s.
He was an outstanding player for four years in college, the last two at Presbyterian College. His first coaching job was on the staff at Warrenton, Georgia High School. He then served as an officer in the U.S. Army. Following his military service he resumed his coaching career at Americus.
After coaching a year on the staff at Americus he came to Ware County in 1958 as the first coach at the new school that combined Wacona and Waresboro. The board of education made a wise choice. Tommy came in with a fundamentally sound knowledge of football, a skill for imparting that knowledge to players and an enthusiasm to build teams with character and a desire to excel.
His first team went 8-2 in a higher classification than the players had played in before. The 1960 and 61 teams both won region titles and in 1961 his Gators beat Americus and Screven County in the playoffs before losing to Carrollton in the state championship game played at Memorial Stadium in Waycross.
Tommy left Ware County to accept the challenge to mold Tift County into a contender and coached at Tifton for several years before going into administration full time. He retired from education and coaching in 1984.
After three years in private business he accepted the position of deputy executive director of the Georgia High School Association in 1987. He succeeded W.D. Fordham as leader in 1992 becoming only the third executive director of GHSA history. Expansion of playoff teams, playing all semi-final games at the Georgia Dome in Atlanta and telecast of football and basketball championships are some of the milestones of his administration but he is most proud of the catastrophic accident insurance policy that covers every Georgia high school athlete which is funded by GHSA. He is now retired.