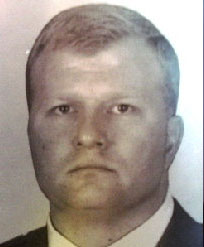 Steve Stalvey
Inducted 1999
A highlight of Steve's early athletic participation was when he was selected to the Ware County All-Stars and they won the 1970 Okefenokee Midget Bowl by defeating the Red Devils from Atlanta.
His varsity career at Ware County High School consisted of lettering three years in football, three years in wrestling to include attending the Georgia State Tournament two consecutive years, and two years in baseball. As a linebacker in football for the Gators, his accomplishments/awards include selection as the Outstanding Defensive Back his sophomore year and Honorable Mention All-State his junior year. During Steve's senior year in football, he was selected as the team's captain and awarded the Outstanding Defensive Lineman and Most Valuable Player awards. He was selected to the All-Region, all South Georgia, and All-State Teams. He also played in the North-South high school all-star game. During his playing time at Ware County, the team posted a record of 25-9 and went to post season play two consecutive years while setting a school singe season winning record of 9-1 his senior year.
Steve attended Presbyterian College from 1978-1982 on a football scholarship lettering all four years playing in the South Atlantic Coast Conference (SAC-8), NAIA. He graduated in 1982 with a Bachelor of Science Degree in Psychology. Again playing linebacker at PC, Steve was the leading tackler for three years leading his teams to a number one national ranking and post-season play. He was selected as the team's captain and was recognized as the team's Outstanding Defensive Lineman, Most Valuable Player and Player of the Year his senior year. Once again, his team set and still holds the schools single season winning record of 10-1. He was selected to the SAC-8 All-Conerence team and in the early 1990s, Steve was selected to PCs 1980s All Decade Team.
After graduation from College, Steve was commissioned as a second lieutenant in the U.S. Army as an armor/cavalry officer.
Steve and his wife Sherry have three boys, Brad, Scott and Blake.
Steve is the son of Gene and the late Martha Stalvey.