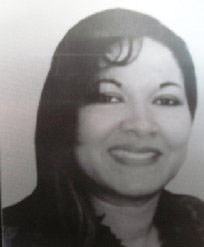 Sharon Wesley Fluker
Inducted 2001
Sharon was a valuable member of the Waycross Bulldogettes basketball teams for the 1978-79, 1979-80, and 1980-81 seasons. At 5' 6", she played a wing position on offense being an excellent outside shooter. She was also an aggressive defender constantly striving to improve her abilities.
Being chosen to the All-Star Team at the Norman Carter Basketball School at Middle Georgia College in 1978 was an early indication of a bright future on the hard court.
Her contributions were instrumental in helping the team to sub-regions titles in 1979 and 1981. The 1980 squad had the distinction of breaking the Coffee girls 19 game winning streak in Douglas.
As a senior, Sharon teamed with Ginger Johnson, Toni Taylor, Sheena Washington and another Hall of Fame member, Lisa Poller Horton, in representing Waycross High School with distinction.
Processing a great attitude, Sharon was an inspiration to all of her younger teammates by the example she set both on and off the basketball court.
She is the daughter of Elder and Mrs. Ernest Wesley and the wife of Andrew Fluker.