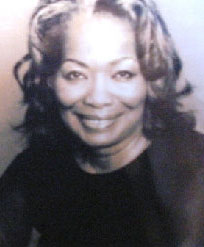 Sarah Hughley Smith
Inducted 2006
Sarah enjoyed a spectacular career in basketball at Center High School from 1951 though 1955. She was the scoring leader for Coach Charlie Rawls' highly successful team. Her speed and agility made her an effective scorer inside and her uncanny accuracy made her an outside threat.
In February of 1955, they won their fourth consecutive District crown when they beat Todd-Grant High School of Darien by a score of 61-31.
As the defending State Class A champions, they went to the state tournament in Albany filled with confidence. Center fans were not disappointed as the Tigerettes downed Americus 57-27, Avondale 56-26 and Monroe High of Albany 54-34. Thirty and twenty point victories in the playoffs only accentuates the superiority of that team.
In the two years they were the state champions, the Tigerettes only lost one game. The other two forwards were Alberta McGauley and Sarah Moody. The guards who were outstanding were Lula Troup, Louise Reid and Sally Green.
Miss Center High School and the class valedictorian in 1955, Sarah went on to Albany State College where she was a starter on the basketball team and remained on the Dean's list.
She retired from Bell South in 1991 as a supervisor. Sarah has written poetry, and is a gospel recording artist (writing 99% of her lyrics). She is also a minister, an assistant Sunday school teacher and has done commercials which have aired nationally.
Sarah's husband is also a minister and they live in Miami, Florida.