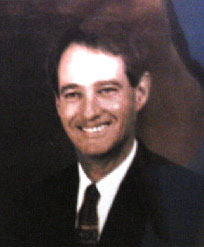 Sam Stovall
Inducted 2006
Sam was honored as the Best All Around Athlete at Waycross High School his senior year. He played four years of basketball and tennis and two years of football.
He was the quarterback on Coach Paul Leroy's 1969 team that finished with a record of eight wins and two losses.
In basketball he was deemed the best defensive player as a junior and he added more laurels as a senior. He was chosen as the squad's Most Outstanding Player his senior year after leading the team in scoring and assists. He also ranked third in rebounding that year.
Perhaps his greatest talents manifest itself on the tennis court. In the 10th, 11th and 12th grades, he was selected as the outstanding player on the team. Sam was the region champion for three straight years and was the state runner-up each one of those years. His feats earned him a tennis scholarship to Young Harris Junior College.
At Young Harris, he was number one in singles and doubles for two years and the MVP both years. As a freshman, he won All State Honors after becoming the state singles champion. He also competed in the National JC Championship Tournament. He was the states singles runner-up his sophomore year and received a scholarship to West Georgia College.
At West Georgia, he was number one singles and doubles for two years, winning MVP honors as a junior. His senior year, he advanced to the semi-finals of the NAIA National Tennis Tournament.
Sam played on the WATCH Professional Tennis Circuit for one year and was the Head Tennis Pro at Sundial Beach Hotel and Tennis Club, Sanibel Island, FL for 5 years and at the Okefenokee Country Club for 3 years.
He has been a high successful coach in tennis, football, golf and basketball in Ware, Pierce and Wayne Counties. Three state tennis championships were won while he was at Southwood.
Sam is married to the former Peggy Pruet.