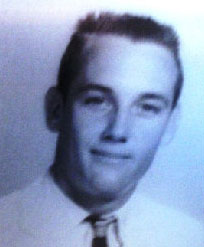 Roy Colvin
Inducted 2003
He was an outstanding athlete while at Wacona and Ware County High Schools.
During his last year of football in 1958, the Gators won eight games and only lost two. He was a star during all those games. He was the workhorse on offense with 835 yards gained on 167 carries resulting in 65 points scored. All were team records. His record number of points scored was broken 23 years later by Tim McCray, a 1991 Hall of Fame inductee.
Roy lettered is sophomore, junior and senior years in football. He ran for 1,000 yards and scored 15 touchdowns as a junior. On the diamond, he earned four letters and had the team's highest batting average as a senior.
In addition to this outstanding prep record, Roy was an assistant coach for the championship Wacona Midget football team from 1980 through 1983. He volunteered many hours to that worthy endeavor.
He also coached the Wacona Midget girls championship softball team and the Waycross Midget girls All-Star softball team.
Roy has been an umpire for many years in the ASA Association and the High School Association of Umpires. He umpires softball and baseball for the midgets and juniors both girls and boys. He is one of the finest Adult League Men and Women's umpires. On occasion he has umpired games for the Brunswick College Softball Team.
Roy joined the Ware County Gators football telecast in 2002 to assist Dave Calloway and did an outstanding job.
He is married to Nadine and they have a daughter, Kelly Veal.