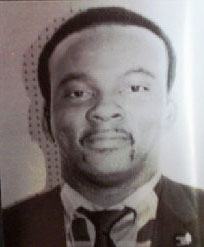 Rickey Roach
Inducted 1992
He is the holder of a state high hurdles record that he set in 1975 – Ricky Bernard Roach led the Waycross High track teams of the middle 1970's to many championships. On May 24, 1975, at the state high school track meet in Jefferson, Roach set the Georgia record for high schools of Classification AAAA in the 110 meter high hurdles event, turning in a time of 13.8 seconds. The record still stands. He went on to shave that time to 13.5 seconds at Florida A & M University in 1976 while on a track scholarship. He is still the Florida A & A co- record holder for the high hurdles event at the Tallahassee school. He was coached in high school by Leroy Herring. He scored 320 points as a senior. He earned the Track MVP trophy that year. He was unbeaten in all of his races during his high school career.
At FAMU, Roach was named winner of the Outstanding Freshman Award in 1976. After spending more that a year in the U.S. Navy, Roach, who was given an honorable (hardship) discharge returned to the FAMU track program. He won the school's Outstanding Sophomore Award in 1978.
Competing for his school, he won the 110 high hurdles event in the prestigious Florida Relays at Gainesville in 1978. The FAMU track team captain in 1978 and 79, he received the Most Dedicated Award in 1979. He received the FAMU MVP Award in both 1978 and 1979. As a senior, Roach captured the Southern Intercollegiate Athletic Conference individual track championship award. Bobby Lang was his coach at FAMU. He is the son of Mrs. Bobbie J. Roach, Waycross.