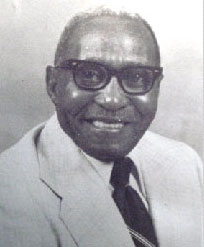 Randolph (Randy) Sneed
Inducted 1986
He was an outstanding member of the first black football team in Waycross in 1926. The first team was playing out of the Reidsville School. The team then transferred to the newly built school under the name of Center High School.
"Randy" made quite a contribution to the athletics in Waycross. He attended Claflin College in Orangeburg, South Carolina.
He was a Tailor and in the Dry Cleaning Business until his retirement.
He and his wife retired and lived at 1806 Buchannon Street, Waycross, Georgia.