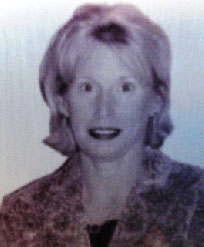 Pam Purcell Crews
Inducted 2008
A plaque in the Ware County High School trophy case is a lasting tribute to the outstanding athletic achievements of Pam (Purcell) Crews in basketball, softball and track. Many will tell you that she was one of the most talented and successful athletes in Ware County High School history. Few would argue that point.
During her high school career 1985-1989, Pam won numerous awards and 12 varsity letters. She received Most Valuable Player Awards in all three sports in which she competed. She was declared the most outstanding female athlete in both her junior and senior years. Her senior year, she was honored as the Ware County High School Scholar Athlete of the year and represented her school at the Sports Hall of Fame banquet.
She earned a spot on the varsity basketball team as a freshman. Many honors followed and she earned state honors as a senior including selection as an alternate for the North/South All Star Basketball game. Pam ran in several events in track but her acclaim came as a discus thrower. She placed first in the region discus competition as a junior and as a senior. At the state meet her senior year, she finished third in the state.
Perhaps her greatest achievements came on the softball field. She was a consistent hitter who average .400+ and hit with power to compliment her extraordinary prowess as a pitcher. Chosen for the South All Stars, she played in the North-South All Star game as a first baseman and pitcher going 5 for 7 at the plate with a home run. Afterwards, she claimed the Most Outstanding Player Trophy for the game.
Earning a softball scholarship to ABAC, she led them to third place in the Nation as a freshman and they won the National Junior College Championship her sophomore year. She was the starting pitcher for the Fillies.
Her nine year teaching and coaching career at Waycross Middle School further enhanced her athletic accomplishments. Her teams won two basketball championships, three softball championships and three tennis championships.
Pam earned a Master's Degree in Educational Leadership and currently teaches physical education at Blackshear Elementary School. Her husband is Toby and they have two sons, Brady and Jayden.