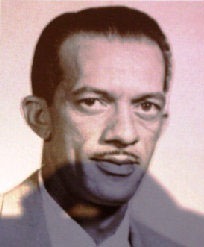 Oscar M. Moody Jr.
Inducted 1988
He was a positive influence on many of Waycross' young people. He was also a stabilizing influence on prep sports officiating in the area.
After graduating from Savannah State College, he organized the District 2 Athletic Officials Association and became a familiar sight on South Georgia football fields. He served that organization as commissioner for many years.
He was one of the founders, a charter member and a founding director of the Waycross-Ware County Sports Hall of Fame. He was a devoted director whose chair was seldom vacant until overtaken by failing health.
A veteran of the U.S. Naval Service during World Ware II, after which he became a member of the U.S. Postal Service as a Waycross letter carrier until retirement. He was admired by all citizens for his work with young people and young athletes and much of his work was not generally known to the public. He was a member of the National Association of Retired Federal Employees, a charter and life member of Amvets Post 621. He was active in his church where he served as treasurer, steward and trustee. He was past president of the Waycross Men's Criterion Club, a local and dedicated booster of our town, Center High and Waycross High Schools.
Oscar was called home, where he will be an outstanding candidate for the Ultimate Hall of Fame, in December 1987. He was married to Mrs. Pheobe Bell Moody and had three sisters.