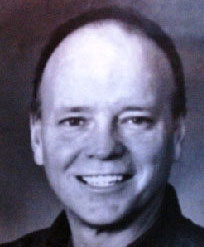 Mike McQuaig
Inducted 2004
Mike and teammate Randy Scott formed what many consider the best linebacking duo in Waycross High School history. Randy was inducted into the hall of fame in 1996.
A versatile athlete, Mike lettered in football, basketball and baseball for the Bulldogs.
He played the outfield for Coach Melton Callahan's baseball squad. A powerful hitter, Mike was also a fine defensive performer.
On the basketball court, Coach Alan Johnson would depend on Mike for the all important rebounds. His sturdy build, strength and determination made him a natural and he held his own with much taller opponents. He was the third leading scorer his senior season.
Mike was a starter for Dale Williams' first three football teams in Waycross in 1972, 73-74. Their records were 9-2 (sub-regions champs), 8-2 (region runner-up) and 9-2 (region runner-up). The only loss in 1974 was 15-14 defeat to Groves. A field goal in the last 26 seconds was the difference in the game won by the Rebels for the region title. This kept perhaps Dale William's most talented team out of the playoffs.
Mike was the workhorse of a formidable defensive crew. He had an average of ten tackles per game on the season. He closed out a brilliant high school career in Quincy, Florida as the Bulldogs downed Shanks High School by a score of 36-6. He had 15 individual tackles and also returned an interception 70 yards for a touchdown. Scoring was nothing new to Mike, since he spent some of his four varsity years as a tight end and had TD receptions. He was also very adept at blocking from his tight end position.
Mike's spectacular prowess on the gridiron earned him a scholarship to Auburn University where he distinguished himself as a linebacker.