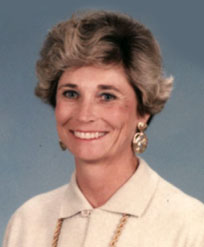 Mary Beth Strickland
Inducted 2014
A high-scoring basketball forward and a state tennis champion, Mary Beth Strickland set the athletic bar high at Waycross High School in the early to middle 1960s. Teaming with doubles partner Violet Glascock, she starred on Coach Melba Williams' tennis court, lettering for three seasons. The doubles duo won region titles for three years and were state champs in Class AA during Strickland's junior and senior seasons.
On the basketball court, she lettered for four straight seasons and was Coach Richard Young's team captain and Most Valuable Player for three years. Her high single game scoring mark was 42 points.
She continues to compete today as a runner and cycler. As a member of the Okefenokee Track and Cycling Club, she has completed many triathlons, marathons, half-marathons and other events regionally and throughout the United States. She has participated in the Bicycle Ride Across Georgia (BRAG). The Jacksonville, Fla. Track Club recently awarded her Grand Prix age group recognition for points accumulated.
She retired with 34 years of service from the Georgia Department of Human Resources and has for 20 years managed the daily activities of the family farm in Brantley County (beef cattle, timber and hay). Recently she was the Brantley County Chamber of Commerce Farm Person of the Year.