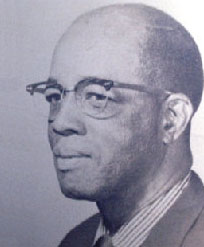 Lucious M. Jackson
Inducted 1986
He received a B.S. Degree from Morris Brown College in Atlanta, Georgia. He received his Masters Degree from Florida A & M University, Tallahassee, Florida.
He began his teaching and coaching career in Waycross, Georgia in 1928 at Center High School.
He left his teaching profession to enter the Life Insurance Business. He was District Manager for Afro American Life Insurance Company in Gainesville, Florida for several years.
He then came back into the education field as Principal of the High School in Gainesville until his retirement. He made quite an impact on the students that he taught and coached. He was married to the late Viola Wood of Waycross and made his home in Gainesville, Florida.