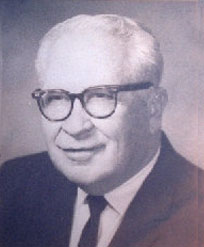 Liston Elkins
Inducted 1986
He was a graduate of Waycross High School and Davdison College. He lettered at Waycross High in basketball and was outstanding in amateur cage leagues in Waycross and with the YMCA "Red Flashes".
He filled several important positions with the Waycross Journal Herald including Sports Editor. Liston was a colorful "Voice of the Bears", well known and appreciated for his broadcasts of professional baseball and high school football for radio station WAYX.
He was a respected prep athletic official.
He was also an inimitable economic and goodwill ambassador for the City of Waycross and Ware County.