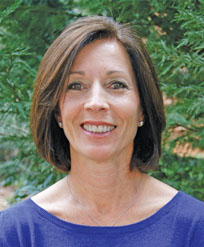 Lisa Lee Hudson
Inducted 2013
As a standout athlete for Ware County High School in the late 1970s and early 1980s, Lisa earned a reputation for her strong work ethic, versatility and competitive
spirit. She accomplished much in track, basketball and cross country.
As a middle distance runner for the first women's track squad at WCHS in 1978 and 1979 Lisa competed individually at the 800 meter, 1 mile and 2 mile distances in addition to anchoring the 4 by 100 and 4 by 400 relay teams. During her senior year in 1980 she also ran cross country.
What originally began as a way to stay fit during her basketball off-season, running the un-paved roads of Bickley became her track and cross country training ground.
Her passion for running earned her top region honors in the 800 meters and 1 mile in 1978 and 1979, qualifying her for state competition. In 1980, Lisa was a top qualifier in the 1 and 2 mile events and a top state 2 miler. In cross country that same year, she won the region and qualified for state.
As a Lady Gator basketball guard she lettered in 1978, 1979 and 1980.
Lisa was voted the track MVP in 1978, 1979 and 1980 and Most Outstanding Female Athlete at WCHS in 1980.
After graduation, Lisa's track success led her to run competitively on the first women's cross country team at Valdosta State University. She continues to stay active and compete in distance running events, triathlons and adventure races throughout the southeast.
Lisa is the daughter of Shirley and Joe Lee. She is married to husband, Gary with two sons, Hayden and Jacob. They live in Athens, Ga.