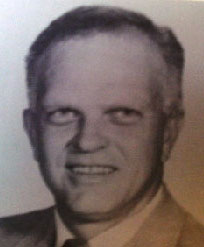 Leslie (Les) Herrin 
Inducted 1996
He was born in 1948, the year before Mickey Katkaveck started the Okefenokee Midget Bowl. That was an event that he later participated in as a local all-Star.
His athletic career began with the Crawford Street School team in the City Recreational League. He was active in baseball, football, basketball and track.
At Waycross High School, Les earned three letters in football, three in basketball and three in baseball. As a senior, he was captain of the Bulldog football team under Coach Charlie Rose. He played both quarterback and halfback on offense but it was as a defensive back that he excelled. Because of his prowess in three different sports, he was award the coveted "Most Valuable Athlete of the Year" Trophy in 1966.
Les earned a scholarship to Western Carolina University and lettered in football for four years. As a junior he was chosen as the Defensive MVP. He captained the team in his senior year and was honored as Team MVP that season.
Les has a very impressive coaching record. Beginning in 1972, he coached at three high schools in North Carolina through the year 1979. He led Central Davidson High School to a 29-6 record and three conference championships. He was Coach of the Year three times in the Carolina Conference.
Since 1980, Les has coached in the college ranks at Appalachian State, East Carolina, the University of North Carolina, and Clemson. He was the linebacker coach at Clemson in 1981 when the Tigers won the National Championship under head coach Danny Ford. He has been very busy on the Bowl scene also as Clemson has visited the Orange, Gator, Citrus, Peach and Hall of Fame Bowls once and the Mirage Bowl on two occasions.
Many of the players Les has coached have gone on to have professional football careers.