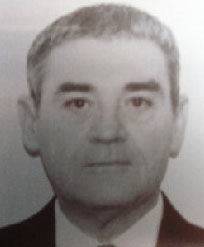 Lankford Lee
Inducted 2002
Ware County High School was established in 1958. Lankford was in the first class to have attended all four years at the new school. He graduated in 1962.
He lettered in football, baseball and track. His football coach, Tommy Guillebeau, was inducted into the hall of fame in 2001. Size, toughness, and determination enabled him to be a starting player for three years for the Gators.
A two-way performer, Lankford was a bruising runner at fullback and a punishing tackler from his middle-linebacker position. He had a passion for the game.
An integral part of the 1960 team that won the region title, Lankford was chosen to the 1A East All Star team and was an honorable mention choice for the All State squad.
The next year, just its fourth year of existence, the Ware County team won the region title an the South Georgia crown before losing to perennial power Carrollton in the State Championship game played at Memorial Stadium in Waycross.
In 1961, he was a repeat 1A east All Star, made the All State Team, was named Player of the Year in Class A, and was selected to the South Georgia All Star team for the annual North-South game. The South stars defeated the North stars 7-6 in that game at Grant Field in Atlanta.
Lankford earned a scholarship to Florida State but was unable to attend. He later received a scholarship to the University of Wyoming where he started at middle linebacker on the freshman team.
He served in the U.S. Army in Europe and was honorably discharged as a Sgt.