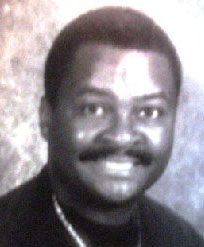 Keith Taylor
Inducted 2004
Few athletes have as good a senior year as Keith experienced at Waycross High School during the 1977-78 term. He was chosen as the best all-around athlete that year.
He earned starting roles on the football, basketball and baseball squads while also running tract where he represented the Bulldogs in the region.
He was named one of three MVP's on the state championship football team and was MVP of the basketball squad.
Keith was a McDonald's All American High School Basketball Team Selection. He starred for Coach Joe Haluski's club averaging 14.9 points and five rebounds per game. His shooting average was an impressive 48%.
He led Coach Dale Williams' Bulldogs to a 14-0 record on their way to the state AA football championship. While he was an excellent passer and runner, it was his superb leadership that made him the catalyst for that undefeated team.
Keith was chosen to the Journal-herald and Florida Times-Union All Star Teams and received All-State honors. He was also a member of the South All Star Team for the annual North-South All Star Game.
His uncanny ability to convert crucial third down plays was instrumental in the touchdown drive that beat Appling County 15-12 in a pivotal region clash. Waycross won playoff games against Americus 12-7, Woodward Academy 9-6 and Dalton 16-7. Keith had a 44 yard touchdown pass to Keith Gamble against Americus, a 74 yard touchdown pass to Charles Junior against Woodward Academy and a 75 yard touchdown pass to Morris Jackson against Dalton.
His spectacular senior year earned Keith a scholarship to Jackson State University where he performed with distinction.
An older brother, Pete Taylor, is also in the Hall of Fame.