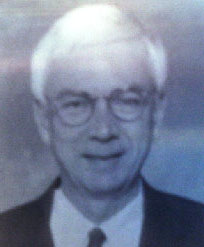 John Pike
Inducted 2003
Winning and excellence have been trademarks with John Pike since high school in LaGrange, Georgia. He played on a AAA state championship team in the 1960s. He earned four letters in basketball at LaGrange College.
John came to Waycross in 1970 as the junior varsity football, tennis and basketball coach at Waycross High School. He was a highly successful varsity basketball coach. John coached at both Waycross High and Ware County. His versatility is evidenced by winning seasons with both the girls and boys programs.
His 1972-73 and 1973-74 Waycross girls compiled a 39-1 record. The latter went 22-0 and won the AAA state championship. It is apparently the only Waycross or Ware County basketball team to go undefeated for a season. John was honored as AAA Coach of the year that season.
The 1977-78 Ware County Gators finished with 20 wins and only four losses. That squad and the previous one had a 14-1 home court record as they were nearly invincible in the Gator Den.
John's 154-56 career won-loss mark translates to a winning percentage of .743. When you win three out of every four games for 15 years, it is indeed a laudable achievement. He was 1-AAA Coach of the Year three times and sent more than 13 players to the college ranks.
He was a coach on the 1981 Waycross State Championship football team. He also had great success as a tennis coach. He was chosen Region 2-AA Coach of the year in 1986 and 1987. He sent two doubles teams and one singles player to the final four in the state tournament.
John retired as president of Okefenokee Technical College in Waycross. He holds a masters and doctors degree in education. His wife is the former Penny Calhoun and they have two children, Paige Pike Dilts and John Pike.