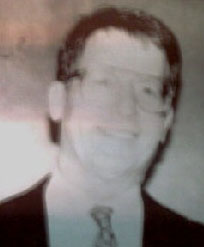 Jimmy Barber
Inducted 1994
He was among the all time great Waycross High School athletes earning four letters in baseball, three in football, two in track and one in basketball during his illustrious career.
He didn't just perform on the athletic fields but was active in campus life, serving as class president as a freshman, sophomore and senior. He was chosen best all around athlete by the Waycross Touchdown Club for 1957/58. He was named to the All-Southern football team and All-State football and baseball teams for Class AA, the North-South Football team and the North-South baseball team and served as Student Council president as a senior.
Earning a scholarship to Georgia Tech, he received a Bachelor of Science in Industrial Management in 1963. While at Tech, Barber lettered in football his junior and senior years and received the Booby Dodd Club Back Trophy in 1963.
He married the former Sylvia Rivers of Pageland, SC. In 1964, he served in the U.S. Army 1964-66. He and his wife have three children, James, Elizabeth and Brad. He is the son of James and Carolyn Barber of Waycross.