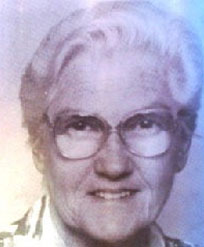 Jewell Crews
Inducted 1999
Jewel began playing basketball in the eighth grade on the B-Team. She began the ninth grade on the B-Team but was soon elevated to the varsity. Under Hall of Fame coach Melba Williams, Jewel was captain and high scorer for three consecutive years (1950-52) at Waycross High School.
Her 20 plus points per game average insured her selection to the All-Region team in 1952. She was further honored with an invitation to play with the South All-Stars in the annual North-South All-Star basketball game in Atlanta.
Jewel was also an outstanding pitcher of the softball team during that time.
After high school she continued to excel on the basketball court in both the YMCA and Recreational Department leagues. As a member of the Southern Bell team , she was coached by another Hall of Fame member, Gene Cribb. She set many records as high scoring games were the norm for a Crews performance.
Jewel started bowling in 1959. She won many singles, doubles and al1-events awards along with many first place team awards. She was the second Waycross Woman to join the 600 club and had single game high score of 224.
Jewel moved to Atlanta in 1966 and continued to amass more trophies, awards , honors, and accolades. She was inducted into the Atlanta City Bowling Hall of Fame in 1976. The following year (1977), she was enshrined in the Georgia State Hall of Fame by the Georgia WBA. In 1998, she was recognized by the Womens International Bowling Congress for 15 years participation in the WIBC Championship Tournament. Once presented the Mary Brown Sportsmanship Award, she has also had a city tournament dedicated to her.
One of her latest accomplishments, September 1998, saw her participate in the Georgia State Golden Olympics held in Ware Robins. She won gold, silver and bronze medals in singles bowling, horseshoes and doubles bowling respectively. She represented Georgia in the finals the next year.
Jewel retired in 1984 from South Bell Telephone Company. She is the daughter of the late David Layton Crews and the late Ruby McInvale Crews. She lived in Tucker Georgia at time of induction.