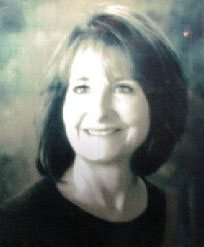 Janet McClelland Monroe
Inducted 2009
Janet was arguably the most accomplished tennis player in the history of Southwood School. Her many accolades include Most Valuable Player Awards all four years of high school. She was the district singles champion and won the state singles title in the 9th, 10th, 11th and 12th grades. She was undefeated in SEAIS circles for four years.
Janet was also a leader on the Warrior basketball team for four years. Her junior year, she was the offensive MVP and was chosen to the Al Sub-Regional, All Regional and Douglas Christmas Tournament teams. She was the captain her senior year and again was selected tot the All Sub-Regional team.
Participating in the Southeastern Tennis Tournament, she was the runner-up as a junior and the tournament champion her senior year. This competition brought together the best players from Louisiana, Mississippi, Alabama, Tennessee, and Georgia.
Her talent took her to Georgia where she lettered for four years. At UGA, she played positions # 4, #3, and #2 and served as team captain in 1980. She was Georgia state collegiate champion for positions 4, 3, and 2 while at the University of Georgia. While there, the tennis team won 20 straight matches against in-state competition.
In her early years, Janet won the Georgia Recreation and Parks state championships in 1968 and 1970. She also came in second place in 1971 and 1976.
Her tournament wins included Jekyll Island Invitational Tennis Tournament in 1976 and Harry B. Anderson Memorial Tennis Tournament singles and doubles title in 1977 and the singles crown in 1978.
Janet coached the girls tennis team at Waycross High School from 1980 through 1985. She was Class AAA Coach of the year in 1980-1981.
Janet is the daughter of Jim McClelland (1991 inductee of Waycross-Ware County Sports Hall of Fame) and the late Bunchy McClelland. She is married to Sonny Monroe III and they have one daughter.