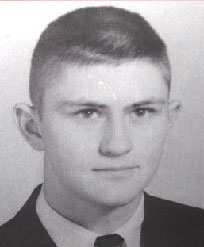 James Edward (ED) Dowling, Jr.
Inducted 1989
He is a veteran high school teacher and coach dating back to 1971. He graduated from Florence, S.C.'s McClenagan High School in 1966 after which he earned a BS degree in Health, Physical Education and Recreation at Baptist College of South Carolina, (Charleston, S.C.) in 1970 and Master of Arts degree in HPER from Moorehead (Ky) State University in 1972.
He was a stand out in baseball during high school and college. He served as a graduate assistant for baseball, soccer, track and field while at Mooreheard.
Dowlings coaching career began at Southwood in 1972 where he served as athletic director and coached varsity soccer, boys and girls basketball, and junior high basketball. While at Southwood, he won numerous Region Championships and coaching awards including three SEAIA State Championships, Regional Girls
Basketball Titles in 1982-83, and the Regional Boys Crown in 1983. Others among his awards are State SEAIS soccer coach of the year 1979-80, Regional coach of the year in 1979-80, Regional Girls Coach of the year 1981-1982. He was State Girls Basketball Coach of the years 1979-80, 82. Also, he was State SEAIS Coach of the year in Girls Basketball in 1981-82. He was the Blalock-Robinson Coach of the Decades in the 70's, the Georgia Athletic Coach's Association Region 2AA Assistant Coach of the year award in 1986-87 at Waycross High Schoo
He led the Pierce County boys to the runner up position in the sub-regional baseball tournament.
He is listed in American Biographies of coaches and educators. He directed the Southwood Athletic program for 1971 through the 1981 season and coached at Pierce County High School from 1982 through 1986 and then to Waycross high School and Ware County High School after consolidation.
He began serving as the Head Basketball Coach for Ware County Boys beginning in the 2008-2009 season.
Ed has been an instructor or director at numerous Summer Athletic Camps and Clinic which includes Basketball Camps at Waycross and Ware County, Atlanta super star, Jacksonville University, Tampa Bay NASL Soccer Camps. He has conducted Soccer Camps and youth play for the Waycross YMCA and Ware Recreational Department and a Baseball Camp at the Ware County High.
He is a former member of the Georgia Army National Guard from 1970-76. Ed is the son of Mr. and Mrs. J. E. Dowling, (Former Waycross-Ware County Sports Hall of Fame Director "Miss Jimmie Lee") and he is married to the former Leea Evelyn Walker.