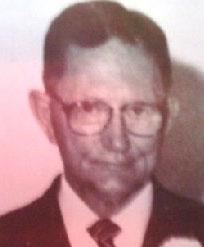 J.C. Farmer
Inducted 1992
He was regarded as one of the finest softball pitchers to ever play in local leagues. He played for two teams, Sweat's Grocery and Nuway Cleaners. The Sweat team won the 1949 season championship.
The Waycross Journal Herald called him the top pitcher locally and he hurled a no hitter and pitched the fastest game every hurled, lasting only 52 minutes. He later pitched for his U.S. Army unit in the Alaskan Armed Forces Tournament which captured the tourney title. After returning from military service, he went to work for the Railroad and caught and later managed the ACL Red Sox. He played and coached the Phelps Dairy team in the Double-T League which played all over South Georgia and North Florida, meeting the Florida State Prison team at Raiford several times as a pitcher and catcher.
Many times Farmer would catch one game of doubleheader and pitch the second. He was known for his competitive pitching and expert catching.
He also performed for the Waycross Bears in the Georgia Florida Baseball League. He worked with the South Georgia Referees Association for 15 years.
When his active playing days were over, he coached the Wacona midget football team to four consecutive Dixie Classic titles, 1956-57-58-59. He also coached midget baseball at Morton Avenue School. He coached the Wacona Midget baseball team for four years and guided them to league titles in 1958 and 1959 posting 27-5 records both seasons that were split.
He was ordained a Baptist minister in 1970 and served as pastor at Newbern Baptist Church, New Union Baptist, Eastside Baptist and Walkerville Baptist. He also served as interim pastor at James United Methodist Church, St. John Baptist Church, Emerson Park Baptist Church, Youmans Chapel Church and Satilla Baptist Church.
He married the former Reba Hinson in 1938. They had one daughter, Paula, two sons, Joe Farmer, Jr. and the Rev. Michael Farmer. J. C. Farmer died March 22, 1988.