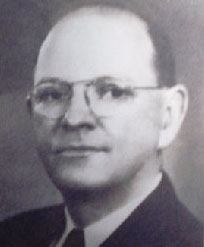 Herbert Bradshaw, Sr.
Inducted 1986
He was an ardent supporter of baseball on the high school, American Legion and amateur level and was most instrumental in organizing Waycross Baseball Association and obtaining the Waycross Bears a berth in the old Georgia-Florida professional baseball league.
He took a leading role in the passage of the bond issue resulting in the construction of Memorial Stadium and worked diligently promoting baseball for our community as long as his health permitted.
He also enjoyed a long career in local business circles.