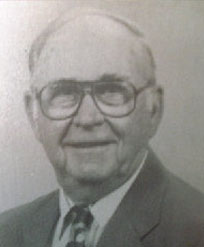 Harry Raulerson
Inducted 1996
As a high school superlative in baseball and basketball at Nahunta High School in the early 1940's, Harry went on to achieve remarkable success in professional baseball. He became one of the top hurlers in the history of the Waycross Bears in the Georgia-Florida League. The curveball specialist compiled a record of 58 wins and 30 losses from 1948-1951.
He was instrumental in the Bears winning the pennant in 1948. His 13-11 mound record included some very crucial wins during the pennant drive. He also hit .274 as part time outfielder and was a valuable pinch hitter in clutch situations.
The year of 1949 was an all-star season for Harry. During one stretch, he won 17 straight games. His sparking 18-3 record was enhanced by three wins in the playoffs to give him a final record of 21-4. His .355 batting average was the third highest in the league that year.
Harry spent the 1950 season with Waycross, Pensacola, Miami Beach and Atlanta.
He retuned to Waycross in 1951 and had another banner year. As if his 22-10 record was not spectacular enough, he established a new league record for complete games with 31 route going performances. Harry again demonstrated his all around ability by hitting .329. His pitching stats included 290 innings worked, 11 shutout games and super E.R.A. of 1.99.
Harry's forte was his control and great curveball. He ascribes his noteworthy success to his ability to "hit the corners" and keep them off balance.
He is now retired and lives in Nahunta.