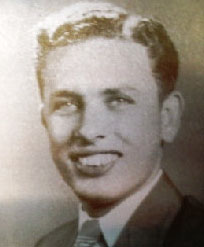 Harry Hipps
Inducted 1995
He was a leader on the 1941 and 42 Waycross Bulldog football teams. Harry was a triple threat back who led Waycross to within two games of the 1942 state championship.
The team captain in 1942. He was awarded the George Kontos MVP trophy. As a junior, he scored four touchdowns in a game against Bainbridge.
His exploits on the gridiron brought him many honors including his selection to the SGFA All-Conference team in 1941 and 1942.
Harry was also a versatile track and field performer. Leading Waycross to four consecutive district titles, he ran the 120 yard low hurdles; he was on the ½ mile relay team and won four district championships in the pole vault.
He joined the Marines after high school and served 16 months in the South Pacific during World Ware II.
As a college quarterback, he starred for South Georgia College and Erskine College. As captain of the 1948 Erskine squad, he led them to a 14-6 upset victory over Florida State.
He was later the head coach and AD at Ridgeland High School in South Carolina where he coached them to a state championship in baseball.
This was Harry's second Hall of Fame induction as he was honored by the Erskine College Hall of Fame in 1993.
Retired now, he lives with his wife Doris in Florence, South Carolina. Their children are Mike, Carol and Stacy.