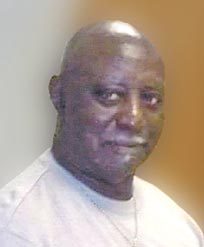 Harris Boyd
Beacon of Light Award 2017
A community servant of high character who became very popular as a local sports booster, a recreation coach/mentor, and a legendary basketball, baseball, softball, and football ref (umpire) is the third recipient of the Rev. F.J. Beverly Beacon of Light Award.
Harris (sometimes called Harry by his friends) Boyd called high school and rec league games — thousands of them. High school state tournaments and playoffs utilize the top officials, and Harris was called upon to officiate in several of them.
A 1964 Center High grad, Harris has been a quiet leader in Waycross-Ware for generations, helping to bridge the gap during the segregation era. His popularity and respect with coaches (and others, but most coaches in a referee-to-coach relationship) knew no racial bounds.
He was one of the dignitaries honored at the opening ceremonies of the Trembling Earth Rec Complex.
His status as an official is well-known, but his ties to the local recreation community have extended as well to "coaching" and "playing." Harris coached the McDonald Street Rattlers for a time, and he played semipro baseball as well as adult league recreation softball in Waycross.
When he stopped officiating high school football and basketball, he attended EVERY local high school game, home and road. This continued until recent years when his health began to fade. He resides today at Baptist Village.
Harris Boyd Jr. is the eldest child of the late Harris Boyd Sr. and Viola Barnes Boyd. He was wed to the late Cynthia Dennis Boyd and is the father of 10 children.
The Rev. F.J. Beverly, a longtime chaplain of the hall of fame and "everybody's favorite person," died a few years ago. The hall's board chose to honor his memory by giving the Beacon of Light Award (BOLA). Dan Stipe was the inaugural recipient and A.A. "Gus" Karle earned the second BOLA honor a year ago.