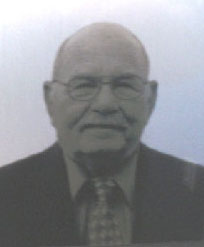 Grady Crawford
Inducted 2009
Grady's athletic career at Wacona High School began in September 1949 and culminated in May of 1953. He was multi-talented and excelled in three sports for the Hornets.
He earned four letters in football while at Wacona. He first lettered as a freshman playing halfback on the second team that Wacona fielded in 1949. The Black and Gold had their first winning season in 1950 with a record of 6-4. Grady's contributions at half-back were instrumental in that milestone.
Shifting to fullback in 1951, the Hornets stood Region 1-B on its head by going undefeated as they won the Region title with a stunning 10-0 record. Grady scored 100 points and gained over 1,000 yards that year. He had the winning TD in a 20-13 win over Folkston in the first game of that year and ensured an undefeated season scoring the winning TD against Baxley in the final 50 seconds of the last game of the regular season. They later lost to Cordele in the playoffs.
He returned as a full back his senior year. The team had a very good record at 7-2. He led the team in rushing and scoring that season.
A two-way performer, Grady played extensively on both offense and defense his last two years.
He won three letters in basketball. He saw ample playing time as a sophomore in 1950-51 and became a starter in the 1951-52 and 1952-53 seasons. He led the team in scoring those last two years. His high point mark was 33 points against Manor.
His baseball skills added three more letters to his resume. He earned his first "W" as a sophomore. His second and third awards came in 1952 and 1953. He divided his time between catching and third base those two seasons. The Hornets went to the playoffs his senior year but lost to Screven County.
Grady Crawford was one of the most versatile athletes in the long and stored history of Wacona High School.
He is married to Pat and they have 6 children.