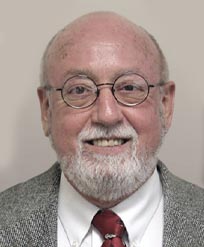 Gary Griffin
Beacon of Light Award 2022
The award was established by the SHOF Board of Directors to honor a local individual who emulated the traits of the late Rev. F.J. Beverly who served this community as a minister of the Gospel. The Rev. Beverly also served the Hall of Fame as its Chaplin for many years. It is expected the recipient of this award reflects the qualities evident in F.J.'s life. Chief among those were his faith, character, civic participation, community service, humor, and friendliness.
The Board's selection of Gary Griffin seems to check these boxes. Best known for his journalism expertise, right out of the University of Georgia School of Journalism, Gary returned home to do what he always wanted to do, write for a newspaper. His love for Journalism may have begun as early as high school when the late Robert L. Hurst introduced young Gary to newspaper writing at Ware High. From the Gator Gabb to the Waycross Journal-Herald where a local newspaper star was born.
Gary enjoyed a forty-one-year career at the Waycross Journal-Herald, thirteen years as its Sports Editor and twenty-eight as News Editor. Through the years, the Waycross area was treated to the noon news with Gary Griffin. Broadcasting from his WJH studio the news went out on radio stations WACL and WKUB. Gary's civic work and contributions to this community extended well beyond his work at the WJH. In 1985 Gary was among the founders of the Waycross-Ware Sports Hall of Fame. His love for the organization led him to serve on the Hall's Board of Directors until his retirement in November 2021. His retirement from the Hall's Board came after thirty-six continuous years of service, twenty of those years as its secretary. His legacy on the SHOF Board is cemented into its history and his length of service will likely never be surpassed.
Gary serves on the United Way Board, Red Cross Board, Big Brothers-Big Sisters Board, Waycross Area Blood Drive Volunteer Board, past member of the WWC Sports Hall of Fame Board, Morris Jacobson Brotherhood Committee, South Central Georgia District of the United Methodist Church Laity Supply.
Because of his community service through the years, Gary has been the recipient of many community awards for service including the Red Cross Good Neighbor Award, Morris Jacobson Brotherhood Award, United Way Volunteer of the Year, and Ware Exchange Club Book of Golden Deeds.
Since retiring from the WJH, Gary currently serves three Methodist churches in Atkinson County as their lay Pastor. Asked how that was working out, Gary said, "I am so blessed and enjoying every minute of the ministry." With his dry sense of humor, he also said, "I haven't asked my congregation how they are enjoying it." But those of us who know him best, believe they are discovering the Gary this community has come to love, know, and appreciate.
Gary concedes God has blessed him with a charmed life, doing what he loved to do working in the newspaper business, being with people, and living in the place he loves…good old Waycross. Blessed with the talent for the writing, Gary said, "Most of all, He blessed me to be one of His Children."
On this special night of celebration, Gary remembers the support of his wife Lisa, his father Joseph Griffin, and his mother the late Syveta Griffin. And the night would not be complete without thanking his children Gram, Laura, Mary Beth and Gracie, and grandchildren Tori and Maelee.