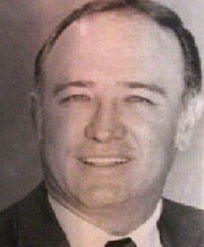 Eugene McDowell
Inducted 1990
He was a stalwart performer for the Waycross High School Football Bulldogs.
He continued his education and grew in athletic statue while performing for the Florida State Seminoles ultimately winning a position as a linebacker on the elite All-American squad. He was the first Seminole to be named major college All-American. He contributed to his teams other than by being an outstanding performer. His coaches relied on him for team leadership on the field.
With that on field training, after obtaining a degree in criminology, he stayed in the game as an assistant coach at FSU for the ensuing 19 years except for a four year sojourn to the Kansas staff.
In 1985, he became the Head Football Coach at the University of Central Florida, a program in which the football team and the financial position was in shambles. They were struggling for only seven wins in three years in a program bearing the burden of debts exceeding one million dollars. Four years later the program was debt free and the football team had produced three successive winning seasons. Two years of McDowell's leadership and Knights enjoyed a, then, best ever record of nine wins, four losses. They appeared in the NCAA Division II semi-finals against eventual champion, Troy State.
As Captain of the 1963 Seminoles, Gene was voted Florida College Player of the year by the Daytona Beach Quarterback Club.
As a member of the Armed Forces from 1963 through 1965, Captain McDowell was head coach of the Army Ranger football team on Okinawa.