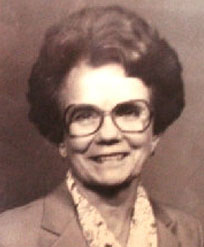 Ethel Dubose
Inducted 2001
In the early 50s, Ethel began playing golf several mornings a week with a group of ladies under the tutelage of Bill Lafoon the local club pro at the Okefenokee Golf Course.
She was such a good student that her dramatic development allowed her to play along with Mary Brantley in the GWGA (later GSWGA) state tournaments in the 1960s. Both golfers were also on the board of directors of that organization and Ethel served as president in 1969.
Ethel was elected Captain of the Okefenokee Ladies Golf Association for the 1958-59 year. She has won the DeCarr Sims Award (for winning the Okefenokee Ladies Golf Association championship) 13 times, 1964, 65, 67, 68, 73, 85, 86, 89, 90, 91, 92, 93, and 94.
Six times Ethel won the OLGA Handicap Award. She captured the title of the Georgia Senior Women's Association tournament held in Waycross in 1972. She is a four time winner of the OLGA Invitational tournament and has also won many other local and state honors.
Her golfing accomplishments include two eagles and four holes-in-one and more Women's Okefenokee Club Championships than any other golfer. Ethel was tournament chairman for the 1992 Georgia Senior Women's Golf Association tournament held at the Okefenokee County Club. She also served that organization on their board of directors from 1992-1995.
She was married to former Waycross Mayor, the late Sam Dubose. They had two children.