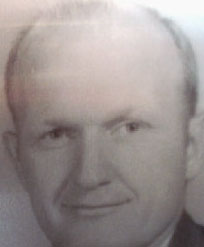 Earl O'Neal
Inducted 2002
Earl was one of the most successful coaches in Waycross High School history. He served as head coach from 1959 through the 1964 season compiling an enviable record of 50 wins and 17 loses. His 1960 team (13-0) and 1961 team (12-1) won back to back state AA championships.
The 1960 squad was the first Bulldog team to finish with an undefeated record and is widely considered as the best ever at Waycross High. They led the nation in scoring that year with 525 points in 13 games.
Earl played football for Wright Bazemore at Valdosta in the late 1940s. He went to South Georgia College one year and then played three years at Florida State. A guard and tackle, he was the team MVP in 1952.
After college, he spent two years in the Army as a player and coach before returning to Valdosta as the line coach for the Wildcats.
Dublin hired him as their head coach in 1958. His 7-3 record and the recommendation of Wright Bazemore were enough for the Waycross Board of Education to bring him here in 1959.
He was not always kind to his high school mentor. In one of the games ironies Waycross beat Valdosta 10-6 in the last game of the 1959 season. The next game the Wildcats lost was a 12-0 game to O'Neal's Bulldogs in September 1963. It broke a 37 game winning streak for Valdosta.
Coach O'Neal left Waycross and went to Conyers as coach and athletic director at Rockdale County High School. He was principal at two middle schools and retired from administration in 1987. He later entered politics and served several terms in the Georgia Legislature. Coach O'Neal died on June 13, 2000. He was survived by his wife Glen and three children.