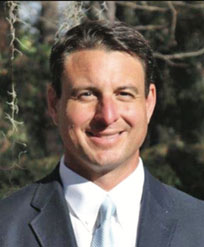 Dustin Hudson
Inducted 2017
A versatile athlete, Dustin Hudson was good enough as a freshman to start in baseball and football. A ninth-grader during the final year of Waycross High, he started at line- backer in the fall and clubbed six homers in the spring. Moving to the consolidated Ware County High the following year, he continued to excel, smashing nine home runs to set a new Ware High record. Three times all-region, he hit .420, tossed a no-hitter and was the 1-AAAA Player of the Year as a sophomore, his best season. In his career he had 19 homers and 63 RBI.
He went on to sign scholarships with Florida Community College, then Valdosta State. He batted .375 to help his team win the Mid-Florida Conference title and was first team all-conference. The Mid-Florida Conference Scholar-Athlete Award is one of his most prized trophies. He was invited to participate in the Eastern Baseball Showcase in Chapel Hill, N.C., an invitee of the Los Angeles Dodgers.
A linebacker-fullback-kicker, Hudson led 1-AAAA in tackles with 100 as a senior. He made all-region three seasons.
Hudson was a Waycross-Ware County Sports Hall of Fame Scholar-Athlete of the year in 1997 and he now joins his father, Steve, and his grandfather Carroll Hudson, as hall of fame inductees.
A product of the Ware County Rec Department, he was a football, basketball and base- ball standout, making several state all-star teams. He earned the Andy Cuneo Scholastic Athlete Award as a three-sport star at Center Junior High where his football and baseball teams went unbeaten.
Today he's a volunteer coach at the rec department where his son plays several sports.