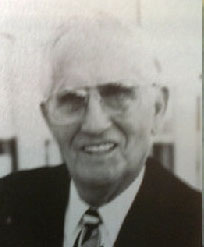 Dub Kendrick 
Inducted 1997
The development of the first championship team in the history of Waycross High School and the teams' first victory over Valdosta in 10 years earned for W.S. "Dub" Kendrick the annual Waycross Journal-herald Coach of the Years award in 1958.
Kendrick took a squad with only nine lettermen and moulded them into a sub-region champion. The 1958 Bulldogs were considered one of the best teams in the state.
Dub came to Waycross High in 1952 as line coach. He became the head coach in 1954, replacing, Vassa Cate.
In his five year stint, Dub compiled a record of 34-11-5 and did not experience a losing season.
The 1954 Bulldogs enjoyed a 6-3-1 mark and the 1955 team has an 8-2 season. In 1956, Waycross has it worst year under Dub, ending with a 5-3-2 record.
The 1957 eleven compiled a 9-1 mark losing only to eventual state champion Valdosta Wildcats. It tied the 1952 record of 9-1 which was the best ever at WHS at the time. The 1958 squad finished the regular season 6-2-2 before they lost the region playoff game to Jesup 12-7.
Before entering college, Dub spent 29 months in the Marine Corps serving 24 of those months in the South Pacific. He joined the Marines immediately after completing high school in Bushnell, FL.
Dub went to Norman Park Junior College at Norman Park, GA on scholarship in 1947. He played football and basketball there and was named to the All-State Junior College grid team in 1947. Others making the All-State team that same year were Johnny Griffith and Earl O'Neal.
Known as "Chief" at Norman Park, Dub transferred to FSU and played there in 1948-49-50. He was named the Seminoles MVP in 1950 and was honored as one of the nations' outstanding tackles that season by Who's Who in Sports Magazine.
After college, Dub spent his first season as AD and head coach at Pahokee, FL before coming to Waycross in 1952.
He received his maters degree from Peabody College in 1958. In addition to his coaching and teaching duties, he was active in both church and civic work.
Three of Dubs players have been enshrined in the Hall of Fame, George Usry starred on his first two teams in 1954-55; Gene McDowell and Jimmy Barber were standouts on the last three squads in 1956-57-58.