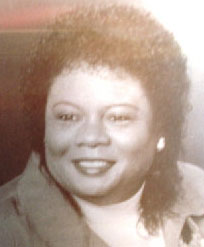 Dorothy Miles Benefield
Inducted 2002
Dorothy graduated from Center High in 1966. She ran the 100 yard dash and anchored the 440 relay team. Surprisingly, she also threw the shop put and javelin. This was certainly unusual for a sprinter.
During high school she never lost in the 100 and the relay team was always victorious. While still in high school, she had the opportunity to practice with the celebrated Tennessee Tigerbells coached by Ed Temple who had mentored Wilma Rudolph and Wyomia Tyus, both Olympic Champions.
Dorothy raced for Coach Temple in a track meet at Santa Barbara, California. She won the girls division of the 100 yard dash and ran on the winning 440 relay teach anchored by Wyomia Tyus.
Her exploits at Center High resulted in a full scholarship to Texas Southern University. While at Southern, she broke the 100 yard dash outdoor record and the 50 yard dash indoor record. She eclipsed the world record in the 100 yard dash only to finish second to Wyomia Tyus at a meet in Mexico City. That time qualified her for the 1968 Olympic Trials but unfortunately she was unable to go because of financial reasons.
Dorothy was employed by the Ware County Board of Education. She is married to Isaac Benefield and they have two sons, Isaac III and Nakia.