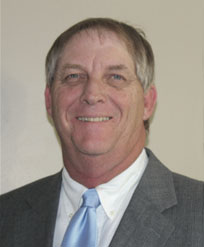 David Whitaker
Inducted 2017
David Whitaker was an ace pitcher and a slugger for Coach James Conoly's Ware County High Gators in the 1980s, batting over .400 three seasons straight, hitting a school record (at the time) seven home runs in the 11th grade, striking out 152 hitters over three years and compiling a 13-9 career record. His 0.90 earned run average as a senior drew double-takes from college recruiters. Three times he was Most Valuable Player (1984, 1985 and 1986).
In college, though, he turned into a home run-stroking machine. The first baseman at Middle Georgia College, he led the Warriors to national heights. In 1988, Whitaker blasted 23 homers to lead the nation as the Warriors finished 42-12 and No. 4 in the nation. The All-American had 75 RBI and hit .407 before signing with Troy State. After one injury-shortened season at Troy, Whitaker was back in his hometown. But he wasn't finished with his bat. Between ages 22 and 38, Whitaker was the terror of the adult men's rec softball leagues. He routinely would sock three, four or five homers per ballgame as he led his local softball teams to title after title.
Whitaker was a punting specialist in high school … one of the most effective punt- ers in Ware Gator program history. He boomed many 50-yard kicks, and he once launched one 73 yards (his career long) in a 1986 game.
He's the son of Ruby Whitaker and the late John D. Whitaker and the husband of the former Mary Lauren Jowers of Blackshear. They have two children, Skylar who is four years old, and John David ("J.D.") age two