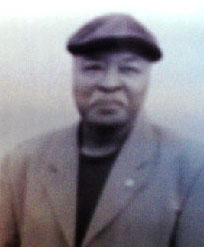 David Lewis
Inducted 2008
He is a football legend at Center High School. Clyde Parker, Steve Daniels and James Bing fans might disagree but many consider David the greatest running back in the history of Center High School.
A gifted athlete, he also played basketball and was on the track team but it was football that propelled him to fame.
He entered Center High School in 1963 and astounded everyone by gaining a great many yards rushing that year and was chosen Rookie of the Year. His contributions helped Center to amass such scores as 38 to 7 over Carver High from Douglas; 47 to12 over Woodbine; 58 to12 over Fernadina and 96-0 over Liberty County.
In 1964, he continued his sensational running and also became a favorite target for quarterback John Walker. They collaborated on quite a few touchdowns as David was a sure handed receiver and was a very dangerous runner after the catch. Demonstrating his versatility, David played some at quarterback his junior year. Early victories over Folkston 77-0 and Suwannee County High of Live Oak, Florida 31-0 attest to his efficiency as a quarterback.
Back to his natural slot at halfback in 1966, David capped a brilliant career with prolific yardage and spectacular touchdowns for the Tigers. A few examples were a 50 yard TD against Thomasville; a 42 yard run and a 68 yard pass reception from Donnell Harmon and he scored both TDs in a 12-7 win over Statesboro; a scintillating broken field dash for a TD allowed Center to defeat Risley High 7-6 for the Region Championship; Two TDs in a 46-7 Homecoming victory over Madison, Florida, one a 30 yard scamper; Two TDs in a 19-7 triumph over Risley, one being a 55 yard romp.
David earned Most Valuable Player Awards his last two years.
The eldest of eight children, he began playing for the Tigers without his father's blessing; but the legacy he left at the school was vindication of this decision to participate. Coming from the Northside, he has been an inspiration and role model for many of the youth of this city.
He is currently the pastor at Pentecostal Holyness Deliverance Center and is a community leader. David is married to Charlie.