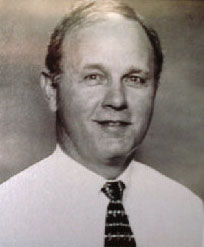 Davd Barber
Inducted 1997
He was born December 14, 1944 in Waycross. He is the son of James and Carolyn Barber.
A standout at Waycross High school, some of his prestigious accomplishments were being a senior superlative and class president in both his freshman and junior years.
David was a starting defensive back on the undefeated, untied state championship team in 1960. This was the first unbeaten team in WHS history and is considered by most to be the best team Waycross ever fielded. That team led the nation in scoring in 1960.
Waycross repeated as Class AA Champs in 1961 after David switched to quarterback. His performance in the title game against Rossville was spectacular.
An injury wiped out his senior year except for punting a few time late in the year. His lack of playing time did not discourage Bobby Dodd from giving him a scholarship to Georgia Tech.
While at Waycross, David lettered in football three years and won four letters in both baseball and track. He was also a member of the mile relay team that won second place in the state track meet his junior year.
At Georgia Tech, David lettered for three years on the football team. He played Wrecker Back on defense and still ranked in the top 15 in Tech's Record Book for the most tackles by a defensive back in a season.
He played in both the Gator and Orange Bowls while there and was honored when he was selected as Co-Captain in his senior year.