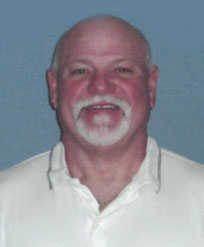 Dan Ragle
Inducted 2014
Upon completion of a nine-year run (1999-2007) as the head football coach at Ware County High School, Dan Ragle emerged as the winningest coach in the history of Ware's program with a record of 74-32-1.
He became the third head coach at the "new" Ware High after the Ware Gators and the old Waycross Bulldog programs merged in 1994 at a consolidated county-wide high school.
During his tenure, the Gators finished in first place in their region five times and three times they were the region runners-up. Four of his Ware teams finished the season ranked in the state top 10.
In 2007, Coach Ragle's final Gator edition played for a state championship, losing to Northside of Warner Robins 24-20.
A high school football and baseball athlete in Iowa, Dan was also a four-year letter winner with the Missouri Valley College football program. He then set sights on his goal to coach in south Georgia where Friday night football is a way of life. He had success leading the Baker of Columbus and Americus programs, taking Americus High to a state runner-up finish in 1996.
Dan and his wife, Sue, are retired residents of Blairsville. They have two sons and are the proud grandparents of five.