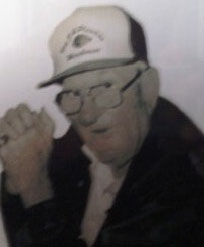 D.J. (Jug) Brown
Inducted 2009
The list of great recreation department coached is by no means complete, but another joins Joe Segrest, Bit Tanner, Cecil Brown in that elite status. D. J. coached baseball, basketball and football for the Waycross-Ware County Recreation Department. He began to coach in 1960 and continued for 40+ years. He was honored by the Recreation Department in 2008 for his many years of devoted service to the youth of this area. A contemporary, Cecil Brown, praised D. J. as a great coach who always put the kids best interest first. His winning record was outstanding and Cecil remarked that "he was glad to have the privilege of coaching so many all star games with D. J. Brown."
The following are excerpts from former players and friends extolling his virtues and qualifications for induction into the Sports Hall of Fame.
Ted Wade had two son coached by Brown and says 20+ years later they still have the discipline and self-respect that D.J. instilled in them. Ted's son Jody said "D. J. taught me to play with heart and hustle on every play. He also mentored me to be successful and dedicated and to have compassion for the sports I loved. Those principles manifest themselves in a productive and successful high school and college career."
Keith Ingalls said D. J. coached him as a kid. Only after becoming an adult and coaching 13 years himself did he realize how dedicated and hard D. J. had worked for so many years. He touched the lives of countless kids in this community and made a significant impact. In recommending Coach Brown for induction into the Hall of Fame, Sammy Gaskins said D. J. was a wonderful man and coach and he made athletics fun and rewarding for many in the Waycross area.
Coach Brown's investment in the lives of numerous young athletes in this area is a legacy of his unselfish devotion. D. J. was married to Lola Brown and they had six children.