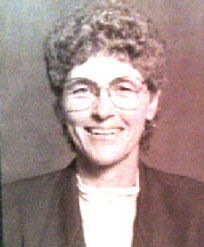 Tina Culpepper Tillman
Inducted 1991
She was one of Ware County High School's all time great basketball players. She launched her cage career in elementary school at Wacona and Waresboro elementary schools. . She scored 1,526 points during her career at Ware High, helping spark the team to a sub-region title in 1964 and, despite suffering a broken finger was one of the spark plugs of the 1964 squad that won the State AA championship. As a junior and senior at Ware County High, she was named teams most valuable player and was chosen sportsmanship award as a senior. Tina was one of several Ware players named to the all-state team in 1964 when she captured most valuable offensive player in the state tournament.
She is the daughter of Mrs. Elver Lee Culpepper and the late Walter Culpepper, who is a member of this Hall of Fame. She has a son Mitch and a daughter Sabrina. Sabrina was a former student-athlete recognized by the Waycross –Ware County Sports Hall of Fame in 1991, the same year her mother was inducted.
Tina coached softball and basketball with the Ware Recreation Department youth leagues for eight years.
She is a member of First Christian Church and was employed many years with the Ware County Board of Education before accepting a position with Voith Fabrics. .