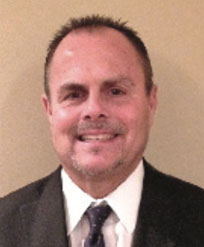 Craig Barnes
Inducted 2016
Craig Barnes is one of a handful of local distance runners achieving state, regional and national notoriety.
A Ware County High and Valdosta State athletic standout, he knew few peers on the track four decades ago. Barnes placed in the top three in the mile and two-mile at the GHSA State Track Meet, won multiple region titles and set several high school track records. He also helped the Ware Gators to a basketball region championship as the starting point guard.
Earning a track/cross country scholarship to Valdosta State University, he continued to dominate. He ranked among the top 75 in the nation in cross country and made all-state and All-Gulf South Conference (he was the individual cross country champ in the conference). As a college freshman, Barnes was the No. 4 runner in the nation.
During the running craze/footrace phenomenon that started in the 1970s (and continues even today), Barnes accrued a houseful of trophies. Locally he was the perennial Swamp Run champion when it was a half-marathon (and he ran in and won scores of other events).
Coaching at Camden County, Pierce County and Lowndes high schools, Barnes was a five-time coach of the year as his teams collected a state title, one state runner-up trophy and eight region track and cross country championships. He coached the Valdosta State cross country team to a top ten finish in the Division II Regionals.
Barnes continues to enjoy running and lives with his family in Valdosta.