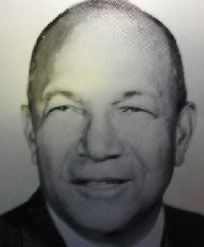 Charles L. Rawls
Inducted – 1987
He was an outstanding athlete and coach at Center High School in the 1930s and 40s who helped organize the Georgia Interscholastic Association.
He held several offices in the GISA for 22 years. He coached Center High girls' basketball teams to two state championships in seven years and coached girls' basketball in Pearson where they won one state and several district titles.
He coached at Liberty County before GISA was formed. As football coach at Cairo, his team won the Southwest Georgia championship.
Prior to graduating from Center High in 1933, Charles was outstanding on Center's football teams for three years and was a member of the first two basketball teams in the school's history.
Charles played football for Georgia State Industrial College (now Savannah State College) for four years before graduating in 1937.
He worked on a committee to ease some of the growing pains of integration in High school sports in Georgia.