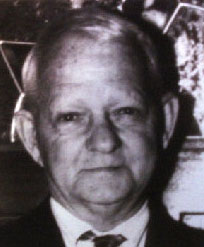 Cecil Brown
Inducted 2000
Cecil brown began his coaching career with the Recreation Department the first year it was organized under the late Mickey Katkaveck. He was a volunteer assistant coach for the late W.R. Culpepper (another Hall of Famer) who coached the Quarterman Street team in 1949. Cecil also coached teams from Memorial Drive, Emerson Park and Williams Heights before becoming a head coach in the midget league program.
Throughout the years, his teams have won many city football championships along with Cereal Bowl and Midget Bowl tiles. His 1973 team scored 423 points while holding their opponents scoreless for the year. His greatest field accomplishment came when he coached the Ware County All Stars to the SRPA State Championship in 1982, winning 20-14 over Atlanta.
Cecil worked with the Ware County Recreation and Parks Department many years; serving as a volunteer coach, athletic consultant and later as Assistant Director. He served the Recreation Department and this community with great vigor and devotion and has earned the respect of the entire South Georgia sporting fraternity and has been a good will ambassador for our community.
Named in his honor, the Cecil Brown Sportsmanship Award is presented annually to the team that exemplifies the highest degree of sportsmanship on and off the field during the week long Okefenokee Midget Bowl. One of the softball fields at the Grove Avenue complex is also named in his honor.
Cecil was a director and staunch supporter of the Waycross Touchdown Club for many years and served a number of years as a director and vice president of the Waycross-Ware County Sports Hall of Fame.