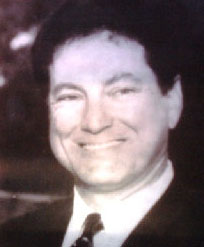 Buddy Carter
Inducted 2000
Midway through his freshman year, Buddy took over as the starting quarterback for the Waycross Bulldogs. He was also the team leader his sophomore, junior and senior years. An excellent punter, he was chosen team captain and MVP his senior season.
He was a four year starter in baseball, playing centerfield when he wasn't pitching. His sophomore and junior years were distinguished with .444 and .442 batting averages.
A two year starter on the basketball team, he averaged 22 and 21 points a game respectively. The team captain his senior year, he was also selected MVP and honorable mention All American and set a school single game scoring record of 44 points.
On the track team, Buddy placed second in the region and fourth at the state meet in the discus throw.
Earning a scholarship to the University of Tampa, he led them to the #1 small college ranking in the nation in 1970 as a sophomore. As the team captain his senior year, he received the MVP award on a squad that included Freddie Solomon and John Matuzak. A three year starter at quarterback, he threw for 6,340 yards and 54 touchdowns and had a 41.2 punting average.
Buddy played for the New England Patriots in 1973 and the Toronto Argonauts in 1974.
Buddy is the son of Ralph and Lucille Carter and he and his wife Jennifer have two sons.
Inducted into the University of Tampa Hall of Fame in 1986, he has served on the Board of Trustees for the School.