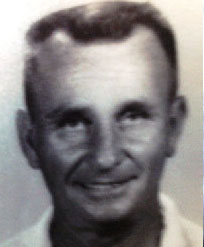 Bit Tanner
Inducted 2004
When it comes to coaching midget league football teams, Bit Tanner had few peers. He is without question one of the top five football coaches in the history of the Waycross-Ware County Recreational Program. Bit began coaching the William Heights midget team in 1952. He was still coaching in 1973, maybe even later. The Indians were always in contention for the Midget League Championship. He led them to eight of the school's ten championships.
Many are the youngsters who played for him and went on to high school and college to achieve football fame. Bit had a lasting influence on their development and later success as athletes.
Bit was around sports venues in Waycross for a half-century. He began at Waycross High School playing football from 1931-33. He was a right half-back for Luther Ray in '31. In 1932, he shared quarterback duties with G.H. Usry. B.W. Rushton became coach in 1933 and Bit let that squad as the quarterback. He had a reputation as an outstanding blocker in addition to his other skills.
In later years he was the clock operator at the Waycross home games during basketball season. His face was a familiar sight on the sidelines at the scorer's table for many years.
Bit also played fast-pitch softball in the Men's Recreation League and coached an adult men's basketball team in the YMCA League.
Bit Tanner had a passion for sports. His induction into the Hall of Fame was appropriate.