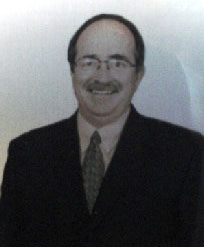 Bill Conley
Inducted 2007
The Waycross High School Bulldog Track Team brought home state championship trophies in 1970 and 1972. Bill's exceptional ability as a distance runner was a major factor in the great success enjoyed by the cinder team from 1969 through 1972.
Bill and his teammates dominated Georgia track and field competition during their years at Waycross. They won five straight AA/AAA region championships. They also won four consecutive region cross country championships.
Bill won four consecutive region titles in the mile, four in the 2-mile, and four in cross country for a total of 12 region titles. Between 1969 and 1972, Bill broke or helped set 16 school records in individual or team relay events from 800 meters to 3 mile distances. He was named most outstanding performer at two championship meets, at the Lee Relays (Jacksonville, FL), the Cairo Relay, The Rose City Relays (Thomasville, GA), the Baker Relays (Columbus GA), and the high school division f the Florida Relays (1972). He was named to the All-State Track Team in 1970-71-72 and to the All-State Cross Country Team in 1971 and 1972. Winner of the state class AA championship in the 2 mile event in 1970, he was also the runner up in the mile and 2-mile events in 1971 and 1972.
He earned a scholarship to Georgia Tech where he won seven letters in track and field and cross country. He was co-captain of the 1974 and 1975 cross country teams. He set Tech records in the 3 mile run and 3000 meter Steeplechase.
He graduated first in the 1975 Industrial Management School class and was runner-up in the 1975 Rhodes Scholarship selection process for the state of Georgia.
Bill is married to the former Sherri Evans and they have two sons. He is the founder and CEO of the Conley Group in Irving, Texas.