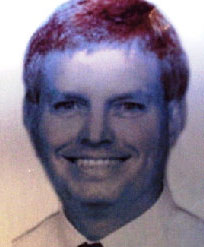 Berry Tanner
Inducted 2007
Few times did Waycross or anyone else beat the Atlanta Red Devils who dominated the Okefenokee Midget Bowl for many years. One of the few times Atlanta did lose, Berry caught a TD pass in a 6-0 Waycross victory for the Midget Bowl Championship.
In the Phillips 66 Pitch, Hit and Throw competition, Berry won the Ware County and State competitions to advance to the regional event. He won the regional event held at Atlanta-Fulton County stadium prior to a Braves game. He barely missed qualifying for the national finals at the Major League All Star game by a mere four points.
At Ware County High School, he was a starting pitcher for the Gators for four years. He set a career strikeout record which stood for 15 years. His earned run average was a miniscule 1.57. Berry compiled an impressive .316 batting average over four years. In 1977, he was chosen to the All-area team and also received the Outstanding Pitcher Award the same year.
On the basketball court he average 9.0, 11.2 and 13.7 points per game as a three year starter. His career post season tournament average of 17.4 was indicative of this play under pressure and was a major factor in his being selected to the sub-region tournament team all three years. A nemesis of crosstown rival Waycross, he average 18.2 points per game in competition with the Bulldogs. He won the Best All Around Player award as a junior and received the Most Outstanding Player Award as a senior. He also played on the first Ware County boys' team to win 20 games in a season.
The National Federation of Baseball selected a USA all-star high school baseball team. They went to the Philippines on a good-will tour. Selected to the team as a pitcher, Berry won three of their seven victories.
Upon his return to the states, he was recruited by Robin Roberts, a National Baseball Hall of Fame Member, to play for the University of South Florida in Tampa.
Berry was a three year starting pitcher at USF and led the team in victories in 1983.
He graduated with a BA in Finance from USF and established an exemplary professional career in that field. He is currently a Regional Sales and Service Leader with Branch Bank and Trust.
He is married to Madelyn and has a son a daughter. His son Cecil Tanner was a 2008 Draft Choice of the Atlanta Braves. However, he decided to defer any professional baseball and accept a scholarship to play baseball at the University of Georgia. He is currently on their roster as a pitcher.